Discover The Secrets Behind The One Skill That Can Literally Change Your Piano Playing Life Forever…
Piano Improvisation
You'll Feel Totally Comfortable Sitting Down At

Any

Keyboard And Never Be At A Loss For What To Play Again
Dear Piano Lover,
Have you ever had one of those life-changing moments when you suddenly saw the world in a whole new light?
OK, so maybe you're entire life didn't change, but it might have been something you were studying, or reading, or practicing, and all of a sudden…
WHAM!
Everything just became crystal clear.
Maybe it didn't happen instantly – maybe it took a few weeks or months. Maybe it happened in school, or at a seminar, or in your own personal studies.
Has that happened for you on the piano yet?
I believe – in fact, I KNOW – that it can!
How do I know this?
Because it happened to me.
That First Piano "Spark"
When I was 5 years old, my Mom's old Wurlitzer spinet piano fascinated me. I would watch and listen as she played, and I just knew I wanted to do that.
Nobody shoved lessons down my throat, and I wasn't wowed by some virtuoso I saw perform.
I just knew I had to play the piano.
So… I asked my Mom to show me a few things, and I quickly learned to read piano music, with only a brief (and frustrating) stint taking lessons when I was 8 or 9.
I don't mean to brag, but do you know how degrading and frustrating it can be having someone run 5-finger scale drills with you when you can already just sit down and play through a stack of sheet music without too much difficulty?
I just wanted to PLAY!
I really didn't feel the need to go through a bunch of exercises just to play the songs I wanted to play, you know?
Anyway… fast-forward a few years.
My friends and family enjoyed my playing, but it seemed I was forever tied to sheet music. If you sat me down at a piano with no music, I would just stare blankly at the keys, waiting for someone to throw some sheet music at me.
(That reminds me of an old joke… How do you make a guitar player [or fill in the instrument of your choice] play more softly? Put some music in front of him 😉
In fact, as a late teenager, I remember one particularly embarrassing evening when a friend of mind invited me to come play with his band.
Seems they were looking for a keyboard player, and he had heard that I played.
"I don't know," I said. "I've never done anything like that before. I'm not sure I could do it…"
Etc., etc.
"Just come on over," he said. "We play country, rock and roll, and some blues. It'll be easy for you!"
Well, it wasn't!
Without music in front of me, I just froze up. I had NO IDEA what to play.
I could hear the music, and they would tell me a key, but I was just totally clueless.
Needless to say, it was a humbling experience!
But I just had to know…
Was there some magic that I was missing in my piano playing?
How did other keyboard players do it?
I Find The Piano "Holy Grail"
Years later, after graduate school, I moved to St. Louis, got a "real job" and suddenly had some money of my own coming to buy a piano and some electronic music equipment.
And something got me interested in learning how to play jazz piano.
So, I picked up a few books and started to teach myself a few things, but I just wasn't getting too far.
Then, one day, I saw an ad for jazz piano lessons at a local arts school and quickly decided to go back to lessons – at least to try them out for a month and see how it goes.
WHAT A DIFFERENCE time and teacher made!
Being more mature, and having a few more years of piano under my belt, I made quick progress as my teacher showed me how to play beautiful sounding chords and introduced me to just enough theory to take my playing to next level.
But, by far, the coolest, most life-changing thing I learned during those lessons…
The skill that took my piano playing to an entirely new level…
The skill that suddenly made me feel completely at ease sitting down at ANY piano…
Was…
How To Improvise On The Piano
All of a sudden, the pieces all fell into place, and I was able to make music on the piano I had never been able to make before.
And it was absolutely wonderful!
Why was this such a life-changing experience?
Because once you know how to improvise, it puts all your other piano playing skills on steroids!
If you play by ear – even a little bit – you can suddenly find chord progressions and melodies faster and more easily.
If you play from sheet music, you can create your own intros, endings, fills, and turnarounds – and you can create variations for each verse, so you're not stuck playing the same arrangement over and over every time. (Heck, you probably won't even need to buy that much sheet music anymore, because you'll want to just create your own arrangements!)
If you just like to tinker at the piano and don't really read music, you can quickly make up your own melodies and chord progressions.
But probably the best thing about learning to improvise on the piano is…
You now feel in total control of the piano, rather than the piano (or the sheet music) controlling you.
It's kind of like driving or riding a bike… you know how you just do it now, without even thinking about?
OK, so you'll still have to think a little bit, but chords and melodies will seem to just come to you without having to work out every little thing in advance.
Words are just not enough to convey the satisfaction you get once you know how to improvise.
How Can You Get That Same Feeling?
So what does this long-winded story have to do with you?
Well, as Paul Harvey used to say, here's "the rest of the story…"
Several converging thoughts/events/needs are nudging me to create my next set of piano lessons:
I get a lot of emails from my online piano students – how to play certain things, what certain progressions mean, etc. – and I'm finding I have less and less time to answer all those emails.
I've been wanting to create a more interactive piano course for some time, and think I've finally found a way to do it.
I believe learning how to improvise on the piano can make an ENORMOUS difference for any pianist.
[The last one is a secret… really… I will tell you at some point, but not in this letter… sorry.]
So, after quite a bit of research and planning, I've decided to raise the bar a bit and create my very first multi-week, interactive video course…
Improvise Piano… FAST!
I'm really excited about this brand new course, because the structure of this course will be a big improvement from my earlier "static" piano lessons.
This is a previously recorded 4-week course that is now available on DVD, complete with weekly lessons and Q&A webinars.
Each module consists of a series of short videos, along with interaction between me and everyone in the original course. It's very likely that all your questions were answered – either by me or other students or both – for the benefit of everyone.
Each week, I conducted a live Q&A session, with me sitting at my keyboard, where I demonstrated techniques that weren't explained well enough in the videos, or that participants had questions about.
These live Q&A sessions were recorded and posted back to the website for those who couldn't make the live sessions.
I also put all the core content – video lessons + recorded Q&A sessions – on DVD and am now making those available for everyone – even if you weren't in the original class.
By the way, you do NOT need to know how to read music to take this course! If you do, that's fine, but we're not going to get hung up on the sheet music, OK?!
Here's exactly what you'll learn in this interactive course:
Week 1:
The building blocks of piano improvisation – the basic tools and little bit of theory you'll need to start improvising fast. (Don't worry, we'll be going one step at a time!)
Different methods for improvising – how different piano players do it
What makes a good solo/improvisation? What makes a "bad" solo/improvisation?
Practice techniques (and a little homework) to get you improvising on the piano immediately!
Week 2:
Tools and tricks for your piano "toolbox" – a basic set of techniques you can use over and over
How to build a "nice" improvisation – yes, improvisation is usually spontaneous, but when you're first starting out, it helps to analyze a few recordings and come up with some simple plans before you start playing.
How to keep your solos "anchored" and sounding good to you and your listeners
Rhythmic structures and variations that add some great twists to your playing
Tips and tricks the professionals use to make some really cool sounds on the piano – you'll be amazed at how simple some of these licks are!
A little more suggested homework and practice ideas (don't worry, I'm not going to balance pennies on your knuckles or hover over you with a metronome on the piano!)
Week 3:
Applying everything we've learned so far to different styles of music
How to quickly analyze a song or part of a song to determine the best way to improvise/solo
Tips for creating specific moods and emotions in your playing
The magic elements that make certain types of music sound a certain way – what makes "rock and roll" sound like "rock and roll" or "new age" sound like "new age"?
Using "backing tracks" to practice improvising
Week 4:
Advanced improvisation techniques – secrets I've learned from the dueling piano bars
Fancy, two-hand improvisation patterns – these took me a long time to learn for myself, but only because no one ever taught me! (They're really simple!)
Chord patterns – how playing multiple notes at once can really make your playing sound rich and full!
Longer runs, fills, and turnarounds – more than just some quick "licks," these runs and patterns will amaze you, especially once you see how easy they are to pull off.
Left hand improvisation – when and how to do it properly
Changing keys in the middle of a song – how to lock in the key change for your listeners and what key to go to next.
But that's not all you get! You'll also receive:
Online access to all the comments, questions and answers that were posted during the original course
The complete 5-DVD set of the lessons and Q&A sessions
A couple of unannounced bonuses 😉
Won't This Be Expensive?
As you can see, this course represents hours and hours of basic content, interaction, and live teaching.
Honestly, the more I look at it, the more I realize that this was a lot of work for me 😉 Actually, it was a lot of fun for me, because (in case you hadn't noticed) I LOVE this stuff!
When I studied this material myself, it took me several months of weekly $35 piano lessons just to go through it, and that's not even considering the additional tricks and tips I've learned since then.
So, I can honestly say that the value of this course is truly somewhere in the range of $500.
However, because the holidays are upon us (one of my favorite piano-playing times of year), AND because I think this information is so valuable and life-changing to piano lovers of virtually any skill level, I decided to offer a SCARY Halloween discount, so you can get this course for the next few days for only…
$87
$47
(But ONLY until Saturday, November 4th, 2017,  at MIDNIGHT, EST! After that, the price goes back up to $87.)
Click This Button To Order Now

Or…
Once you place your order, you'll be asked to create a login and password, which you will use to access the course.
I'll also let you in on my little secret goal I mentioned earlier (this is not a trick, and it's not really part of the course, but it is truly something I can't mention in this letter).
I feel so strongly about this course and the effect it can have on your piano playing that I am offering my Golden Guarantee:
Sign up for my new Improvise Piano… FAST! Interactive video course and get started on the first module immediately. If after 10 minutes, you don't feel you've already gotten your money's worth… I DEMAND you contact me… and I will return every penny of your purchase… quietly and promptly… No questions asked. BETTER YET… Take a full 90 days. Go through all the modules. You have absolutely nothing to lose – you only stand to gain by acting on this immediately… (especially since the price will never be this low again).
Click This Button To Order Now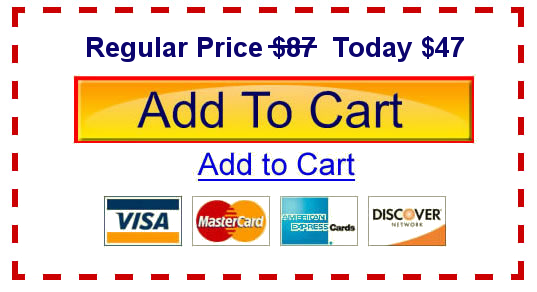 Musically Yours,
Bill Romer
P.S. Discovering the secrets of piano improvisation could easily be one of those life-changing moments for you – as it was for me.
Take advantage of this fantastic offer and join me for this life-changing video piano improvisation course!
Click The Link Below To Sign Up Today!